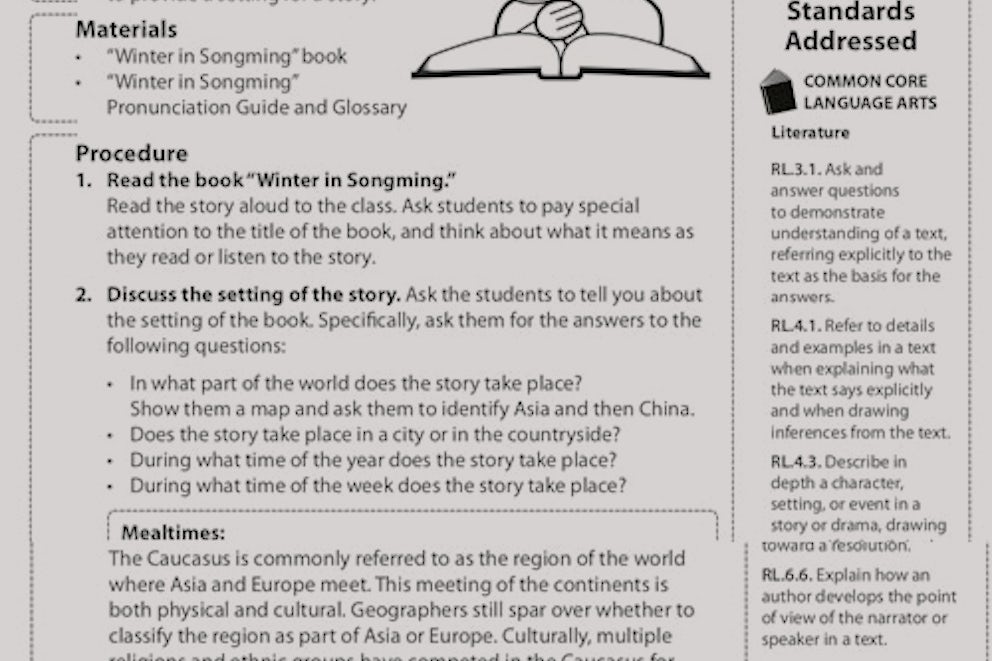 Read to Feed 3-4 All Lessons
These lessons suitable for 3-4 grade audiences focus on the interactions between people and their environment. Based on "Winter in Songming" by Page McBrier, the lessons have a geographic focus on the continent of Asia. Each lesson was developed, reviewed and tested by an advisory group of professional educators from a variety of schools across the United States.
Ready to get started?
Please fill out the following form to receive an email with your free resources.
This site is protected by reCAPTCHA and the Google Privacy Policy and Terms of Service apply.
Resource Overview
Recommended for third and fourth grade, each unit is multidisciplinary and aligned with Common Core standards for English Language Arts and Math, Next Generation Science, C3 Standards for Social Studies, and professional organization standards for the Visual Arts and others.
Includes:
Additional Information
Written by Page McBrier
Illustrated by Lyuba Bogan